AbsoluteSQL main form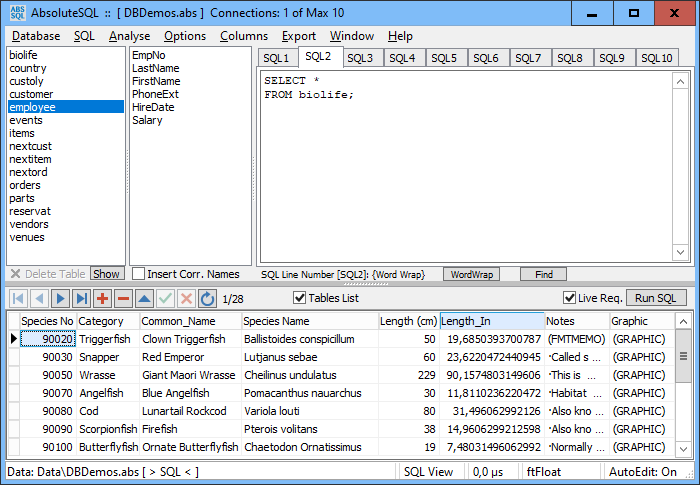 The Data Grid output table is the lower records display for either Table View or SQL Result View.
The status bar displays the current active database file followed by either the table name, if in Table View or by [ > SQL < ], if in SQL View. At the far right the SQL execution time is displayed in milli seconds or seconds.
__________________________
AbsoluteSQL Application Manual - 13 March 2023 - Copyright © 2011 - 2023 Niels Knabe