Paradox to ClientDataSet and FDS files export tool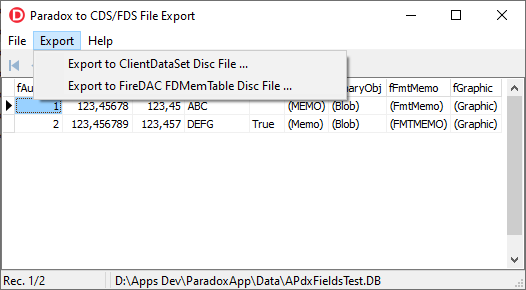 Application history:
2021-06-24: Added stored form position relative to screen size.
2021-06-18: Fix to ensure correct column allocation in exported destination table of column titles as well as data, independent of possible user rearrangement of the display columns in the data display grid.
2021-06-14: First emission.