Borland Database Desktop 7
If you really need the original Borland Database Desktop 7 (DBD), here it is.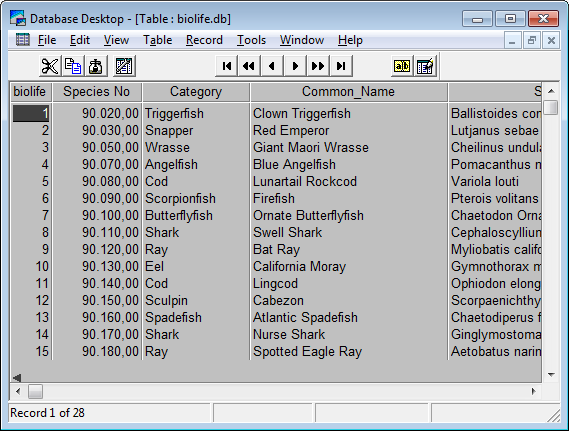 Illustration: Borland Database Desktop 7 with 64-bit Windows 7 and BDE 5.2.0.2
As a scaled down version of Borland Paradox 7 the Database Desktop 7 (DBD) until 2014 has been distributed along development tools Borland/Embarcadero Delphi, C++ Builder and RAD Studio as a basic tool for Paradox and dBase table creation and editing.
DBD has not been updated since 1996 (sic!) and will not work with Windows 10.
With some easily managed adaptations of the Borland Database Engine (BDE) settings, it will work fine with 32- and 64-bits Windows 7.

Download: DBDeskTop.zip (zip packed installer DBDeskTop.exe).
The installer has been repacked by Niels Knabe using Wise Installation System.
You may run the unpacked installer DBDeskTop.exe with the following options:
DBDeskTop.exe
The default standard mode.
DBDeskTop.exe /T
Test mode, displays all installation dialogs and options but no files installed.
DBDeskTop.exe /M
Manual mode, you may select every single option in a stepwise procedure.
DBDeskTop.exe /X
eXtract mode, you may pick each individual file included in the installer.
BDE has to be installed by separate BDE installer as needed.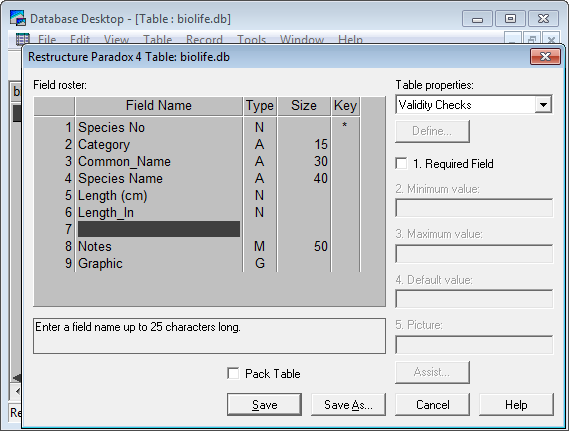 Illustration: Borland Database Desktop 7 with 64-bit Windows 7 and BDE 5.2.0.2