Importing tables from Paradox / dBase via BDE
This option requires the Borland Database Engine (BDE) to be present on the PC presently used.
From the import window you have the option to select tables from a BDE database alias or from a directory list.
Data types are automatically lossless adapted to equivalent data types of the Absolute Database, however some of then differently named.
Take care the Page Size of the current database is sufficient to receive possible large records or fields data to prevent import errors.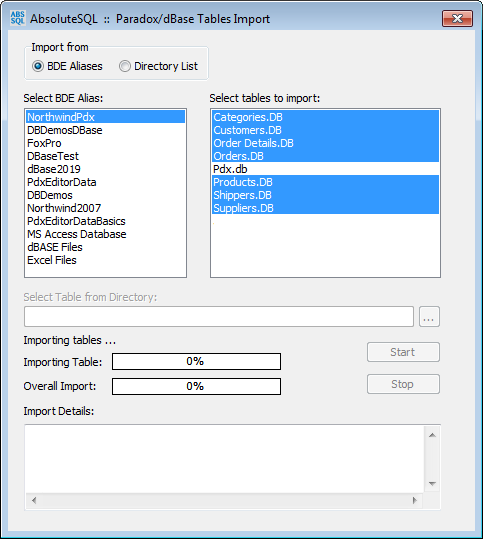 __________________________
AbsoluteSQL Application Manual - 13 March 2023 - Copyright © 2011 - 2023 Niels Knabe